Japanese food
SOBA
MITOUAN
SOUTH TOWER/NORTH TOWER  B1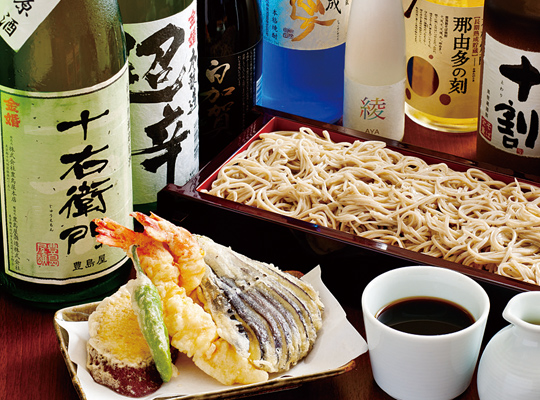 MITOUAN has a history of 60 years. Its buckwheat noodles that are made and cut with a kitchen knife in the shop have an outstanding flavor and glide easily down the throat. Under the theme of "Drinking at the Buckwheat Noodle Shop," We serve drinks to go well with unique side dishes in the evening.
| | |
| --- | --- |
| Seats | 27seats |
| Single room | Yes |
| Estimate | 850 yen for lunch and 2,500 yen for dinner |
| Smoking | No |
| To go | Yes |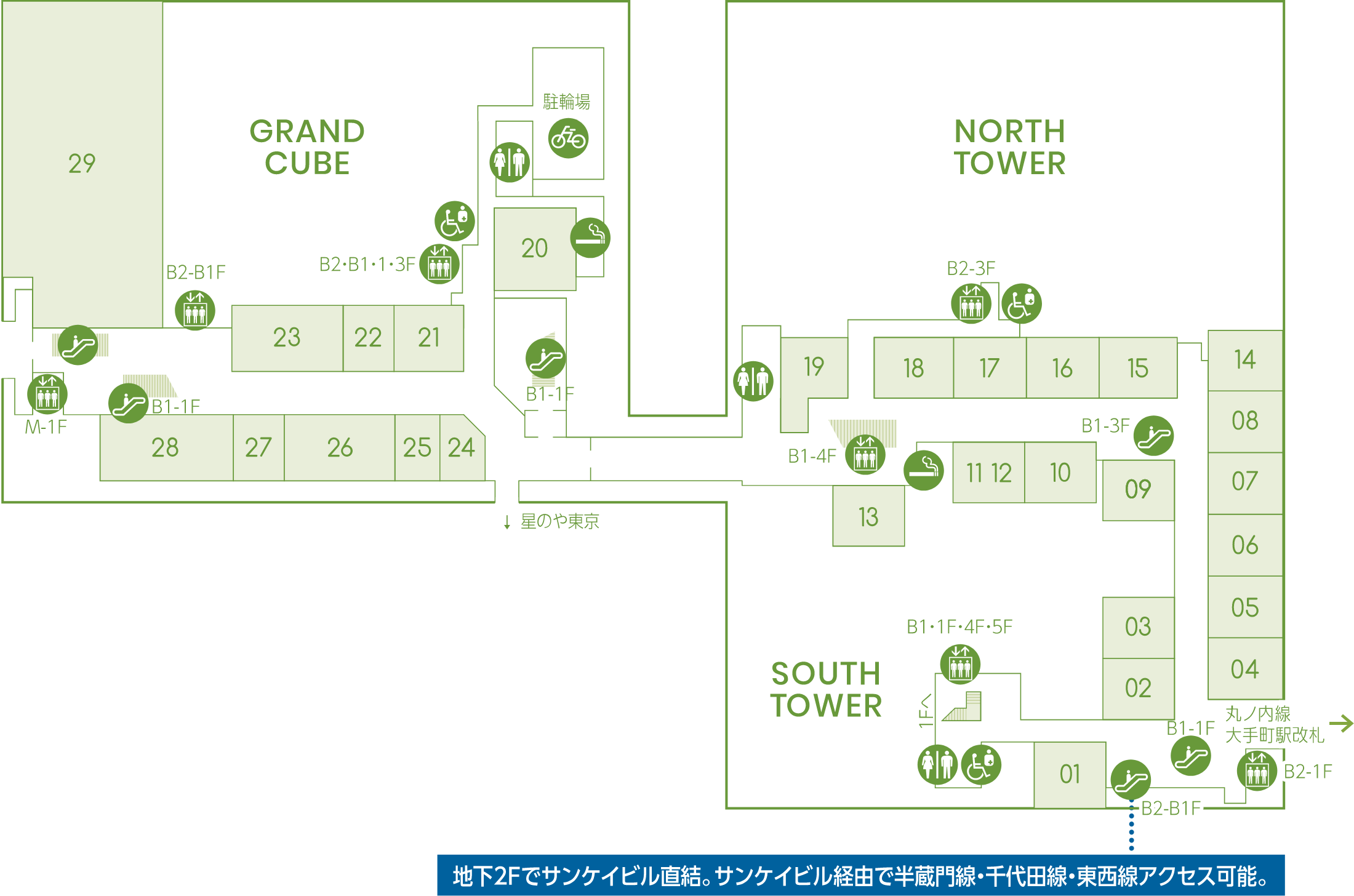 Recommended Menu
Small Tendon Set

Steadfast as No. 1 dish at our restaurant. This is a very popular small-sized tendon rice bowl set that includes shrimp tempura and two types of tempura vegetables as well as authentic hand-cut soba and a daily side dish. The soba dipping sauce is made in the Tokyo-style (edomae style) with "richness" and a "sweetness".

Seafood Kakiage Tempura with Dipping Broth and Soba Noodles

This dish features kakiage tempura made with an onion base including shrimp, scallops and its ligament, and squid served with a hot tempura dipping sauce and authentic knife-cut soba noodles.

Soba Noodles with Duck Dipping Broth

This is soba served with a hot dipping broth made from Miyagi Prefecture Zao Bamboo Charcoal Water Fed Duck. The duck is not "gamey" and the sweet duck fat adds "richness" to the addictive dipping broth.