Western food
ITALIAN
ITALIAN BAR & JIVIE TOSCANA
SOUTH TOWER/NORTH TOWER  B1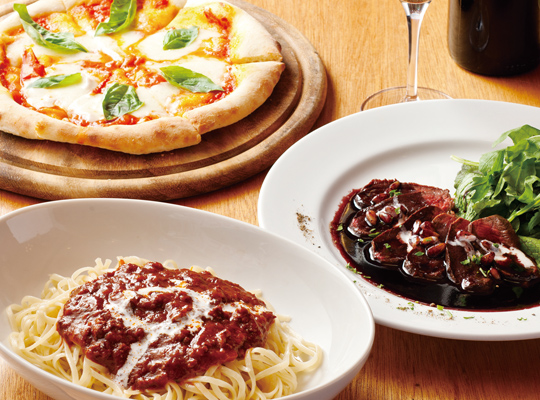 ITALIAN BAR & JIVIE TOSCANA serves authentic Neapolitan pizza baked at 500°C in a stone oven and served with the most delicious meat sauce in Japan. You can enjoy eating Italian local cuisine including game food to go with Italian local wines as well.
| | |
| --- | --- |
| Seats | 34 seats |
| Single room | None |
| Estimate | 1,000 yen for lunch and 3,800 yen for dinner |
| Smoking | Yes(No smoking during lunchtime) |
| To go | Yes |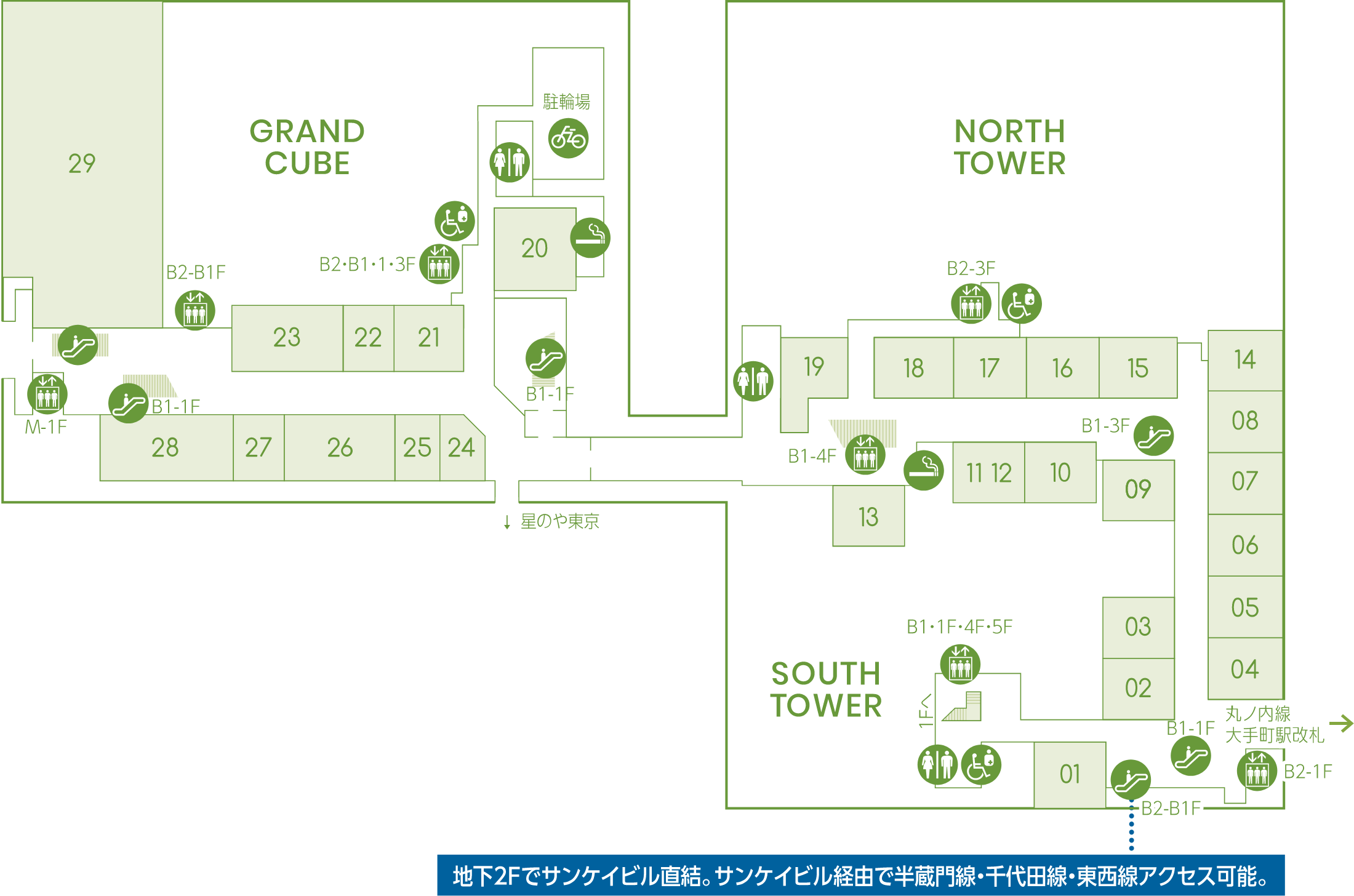 Recommended Menu
Japan's Best Spaghetti Bolognese

This is a rich meat sauce that is made with an demi-glace sauce of original recipe and a whole bottle of full-bodied red wine which is a perfect match for our homemade fresh linguine pasta. The pasta tasty, even by itself, so the Otemachi branch serves this dish with the sauce on the bottom and the noodles on top in the "nokke-men (noodles on top)" style.

Otemachi's Speciality Sliced Beef

Meat sashimi is a popular menu item that is made using a low-temperature cooking technique in order to maximize the taste of the meat while realizing both safety and deliciousness. Of all these dishes, the chicken liver sashimi is the most exquisite!! This is a dish that has earned the following of many repeat visitors.

Italian Craft Beer "Baladin"

Our restaurant is discriminating not only in wine but also in beer and highballs and you can enjoy 4 different types of "Baladin" with 4 different tastes and aromas of this Italian craft beer. Enjoying this beer using specially ordered glasses will give you a feeling of richness.